Wednesday, November 29, 2006
Less than a week
Less than a week to Nova's bithday and I can't even tell you how bad that sucks. I look at kids his age and they're walking and starting to talk, and google over Christmas lights and stuff. Trish came over today and I was watching Ryan toddle around and I thought, "He's so little, Nova would tower over him..." Of course, who knows if that's really true, post-surgery heart babies have a lot of issues, especially with feeding, so maybe he'd have been small. I'll just never know, but I can't help but think about that sort of thing when I see kids 'his age.'
While she was here Scott's mom called. Our phone service is that digital phone, and it's been screwy lately - it keeps sending calls straight to the voice messaging service, which would be ok if we knew to check the messages, but when you're home, and the phone doesn't ring, you have no reason to believe you've missed any calls, and have no reason to think you need to check your messages... Well she's called 3 times in the last couple of days and has only gotten our voice mail, and has assumed we just weren't returning her calls. Now I feel badly that she thought, for days, that we just didn't want to talk to her. She and I generally don't talk a lot, and she isn't the mushy type, so when she found out Scott wasn't home, and kept talking, it was kind of weird, we just don't really talk a lot. But when she started talking about this being the first Thanksgiving without Randy... well, now I'm worried about her, that just isn't like her. I'm worried enough that I called Scott at work to talk to him about it, and I never call him when he's working.
Anyway, I'm making a cake that looks like this:
I'm sure you recognize it ;)
We're taking it, and several toys and things, to CVRU in honor of his first birthday. I'm looking forward to it, and dreading it too. By then, we'll be working up to 8 months since his death, and I still wish I'd wake up...
posted by Erin @
2:01 AM

Thursday, November 23, 2006
I'm Thankful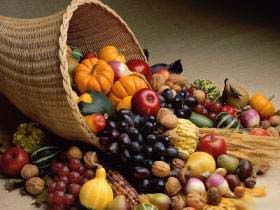 What are you thankful for?
That was a question posed on the mommy board I belong to, and I couldn't answer it without being all mushy and philosophical. Sometimes being philosophical makes me feel like a nerd, so I'll save that for here.
Truth is, I think I could get away with feeling sorry for myself this year. You guys would let me, I know you would. But I don't want to, because I don't feel sorry for myself. Much. Or often. Maybe a little, sometimes, but I think I have a lot to be thankful for.
I am thankful for nearly 15 years with the most wonderful man in the universe. I'm thankful that after a decade and a half he still thinks I have a sexy ass, and can make my toes curl. I'm thankful that he seems to read my mind, sense my emotions, and understand me better than I do myself. I'm thankful that he's still willing to wake up next to me after the grey hair appeared, after gravity struck, and all we've been through. And I'm thankful, most of all, that we've found our way
to one another
through the loss of our son, rather than falling apart.
I'm thankful for a hectic house full of chaos and mess, for 5 pairs of shoes and 10 individual socks that litter the floor at all times. I'm thankful for school projects and lost papers. I'm thankful for 5 sleepy kisses at the end of each day because they come from the 5 greatest kids I have, and I love them - even when they're making me insane.
I'm thankful for a best friend, with whom I can cry, laugh, bitch, joke and whine - generally all in the course of any one telephone conversation. I'm thankful that we can be there to support one another through the bad and celebrate each other's good times. I'm thankful that she loves me enough to be honest with me and tell me when I'm wrong, and put me in my place when I need it, and that she loves me enough to stop me, whenever possible, from sticking my foot in my mouth.
I'm thankful for all the people I met throughout (or because of) Nova's life.I have been very lucky to have come to know some of the most wonderful, generous loving people I could hope to meet. Their presence, be it physical or virtual, has made all the difference in my life this year.
I am thankful for the fact that I've managed, somehow, through losing Nova, to find the bright spots when I needed them, the positivities when I could have been overwhelmed by the negative. I'm thankful for every warm thought, every wish and prayer, that were, and continue to be, sent my way. They've served as oxygen when I I couldn't hold my head above water, and buoyed me when I thought I was going under for the final time.
I'm thankful for the opportunities that have arisen for me, the chances to raise awareness, and for every penny donated in Nova's name in hopes that it will make a difference in the future. I'm thankful for the compassion I've received, and the generosity that's been shown to me so often over the last year.
I'm thankful that I'm able to find places, and ways, to return that giving spirit to the world. I'm thankful for the struggle, and the reward. I'm thankful for the dark's habit of accentuating the light. I'm thankful that I can still smile, I'm thankful for love.
And I'm thankful that he was mine.
posted by Erin @
1:25 AM

Sunday, November 19, 2006
I am a conundrum
Most of the time, the things that should effect me in an emotional way no longer do. I am often detached and distant, and find little pleasure in the things I once loved and enjoyed. Poetry, blogging, writing... they don't appeal to me much anymore. My interests have shifted. But even on a more personal level, things feel different, I feel them less.
And yet there are times that something strikes such a deep chord with me, hurts me in ways it just shouldn't. I get offended, indignant, and hurt by things that were not directed at me at all, and were never intended to be hurtful to anyone. For example: the video on Michael's blog - lord knows there is nothing hurtful in a video of a child laughing hysterically. It was adorable, and yet, I bawled.
I'm just having a hard time regulating my emotions. It is either one extreme or the other. And my reactions are all over the place. I'm grumpy, I'm clingy, I'm weepy. I yell, I cry, I hide, I go out to dinner with virtual strangers and laugh till I'm about to piss myself.
I no longer trust myself to be rational. I think I've lost my mind. But then, I know that it isn't my mind I've lost at all.
posted by Erin @
1:08 PM

Sunday, November 12, 2006
There is someone whom I know only via the internet that I absolutely adore. He and I have known one another for 6 years or so, and share a lot of interests and a great mutual respect. This person has recent;y shared a secret with me that I've hesitated to share, because I don't want to make anything public that he hasn't made public on his own yet but... without giving too many details I wanted to share this.
This man and his wife are pregnant, and intend, regardless of the baby's gender, to name the baby after Nova.
I am so touched that typing it out makes my chest ache. I think it may very well be the most amazing wonderful thing anyone has ever done for me. I can't even describe how much it means to Scott and I... and Scott has never so much as spoken to this guy.
So, you know who you are, when you read this, please please know that this is something that we will always remember and be so grateful to you for.
posted by Erin @
8:15 PM

I worry that I won't be strong enough to go to the hospital on his birthday. That the toys I've bought and the cake I'll bake will go to waste because it's too hard. Some days, just getting dressed is too hard. Admittedly, the can't-get-up days aren't frequent enough to worry me, but they're becoming more frequent as the holidays and his birthday approach.
I also worry that going to the hospital will be more than Scott can take. He hasn't expressed any such concern, but if you knew Scott, you'd know he'd never come out and say no. Not to me, not about anything concerning Nova. I don't want him to feel pressured to do something he doesn't want to.
I've considered just asking him, outright. He'd be honest if I did. But truth is a transient and changing thing when you're grieving the death of your child. One day you feel one thing, the next, you feel something different all together.
And the holidays, well... I don't think I can even discuss Christmas without my baby. I don't
want
to do Christmas with him missing. And pardon me while I feel sorry for myself for just a minute, but... Thanksgiving? Seriously? Whatever.
And yet...
We have already made plans for Thanksgiving dinner. Scott's always been the "I'm watching the game, lemme know when it's food" kind of guy. This year it seems to be really important to him that we cook the meal together, make dishes he had when he was a kid... He's also already pulled out the Christmas decorations and checked the lights. He's tossed the broken ones and bought new ones for the outside. We've been shopping for Christmas for weeks now - we've been known to do all our shopping in the last half of December.
We're some sort of sad oxymoron.
And to totally change the subject...
At Halloween I found a picture of myself in costume 6 years ago. It's a group picture of myself and some co-workers, and we were all goofing off and laughing. In it I look so carefree. I remember that night pretty vividly, because I worked at that place for 6 years, and that was the only time they let us dress up. Plus, my costume was see through so I bought a skin-tone leotard to wear under it. When I went to work, my boss nearly swallowed his tongue because he didn't realize I wasn't just wearing sheer pants, and it was just so funny to see his reaction (he nearly sent me home!) because he was generally such a fun loving guy with so few hang-ups...
Anyway I compared it to the picture of the 7 of us that was taken for the Charlotte Observer piece. I remember that day pretty vividly too, and again, we were all cutting up and acting silly, because that's how we generally react to cameras. I remember thinking to myself how absurd it was too be that happy, when I was getting my picture taken for a story being written because my son was dead. I really
thought
I was ridiculously happy that day.
But when I compared the two pictures I realized how UNhappy I actually looked. I recognized how my standards had dropped, and how completely my definition of happy had changed. It also struck me how much I'd aged in those 6 years between those 2 pictures. I am amazed by how losing 2 children has effected me physically. I look 15 years older, and weary... I guess I don't put up such a good front after all. I am tired, and it shows. And that bothers me more than I can explain. It isn't that I'm vain or worry about looking old, it's that I don't want people to look at me and dwell on my losses. I do that plenty for myself already.
posted by Erin @
1:07 AM

Tuesday, November 07, 2006

Congenital Heart Defects Families Association
is selling Christmas cards. Have a look, support CHD awareness and research
posted by Erin @
11:31 PM

Only one Donovan LeClair...
posted by Erin @
9:49 PM

Monday, November 06, 2006
I LOVE Michael's site, Sophia is gorgeous, and he and his wife are absolutely the standard to which all parents should be held, seriously. Beautiful family. So today when Bloglines said he'd updated, I was ALLL OVER the I Heart Sophia site. That's where I found this video. Pretty funny isn't it? Yeah.
Except when it's the 7 month anniversary of your son's death and you spent part of the day explaining (again) to your 3 year old daughter that her brother isn't coming home because the first time you told her, she missed the
gone
part of the conversation, and allllllll this time, she thought he was still at the hospital.
And when you watch the video, all you see is that your son never belly laughed like that, he barely even learned to smile, he never sat up, or owned a high chair and he never ever even once 'played' with you like this kid is playing with whoever it is that's out of camera range.
It's been a bitch of an afternoon, I've managed nothing but lots of tears punctuated by periods of total silence. I posted earlier at Grieving Hearts, and like I told them. This is a whole new brand of empty.
posted by Erin @
8:15 PM